Buying your first horse is an exciting milestone that you won't soon forget. But with that excitement also comes a lot of questions about what essentials you will need to buy. In this article, I'll share a basic list of essentials you need for your first horse, plus explanations of why you need these supplies. At the end of this article, you'll be ready to make your own printable horse shopping list as well.
Your first horse shopping list can be broken down into a few sub-sections. They include:
Safety Gear
First things first, when you are buying a horse, you need to make sure you have all of the essential safety equipment for both you and your horse.
First aid kit
This is a very important item for anyone who owns a horse. This first aid kit isn't just for you, it is for your horse as well. Here are a few items we suggest you keep in your first aid kit at all times.
Anti-septic cream and band-aids for people. When handling horses you are likely to get a cut or graze while working with your horse. Horses carry a lot of dirt on them and this can lead to infection.
Anti-septic for your horse. This is often a colored spray. Just like humans, a horse's wound should be dressed to prevent infection.
Vet wrap (Bandages) for your horse. Having 1-2 bandages on hand is essential in case of injury.
Leather or Other Riding Gloves
You probably don't think of these as a safety item, but gloves are important for keeping your hands injury-free as you learn to handle your fist horse. Rope burn is a real concern when working with horses, and if your horse pulls the lead rope through your hands while you are holding the rope without gloves, it can cause a lot of pain.
Boots
Hard-toe boots are a must when working with horses. They are very large animals and can be quite clumsy. It is not uncommon for a horse to accidentally step on a handler's foot. Sturdy boots can save you a few broken toes (although professional horsemen recommend against steel toed boots, since there have been cases where heavy horses were able to do more damage by crushing the toe cage)
Helmet
If you are going to be riding your horse, a helmet is a must. Every time we ride our horses, there is a risk of falling off. While a fall can be mild and cause no significant injuries, it can also be life-threatening. Your helmet could be the difference between a mild concussion and death.
Essential grooming gear
Looking after your horse's coat is incredibly important. A coat that is not looked after is likely to be uncomfortable for your horse and it could lead to losing patches of hair or the development of preventable skin conditions.
Your grooming kit should include:
Curry comb/rubber brush – These are small rubber brushes that loosen all of the dirt and debris in your horse's coat
Hard brush – Use this after the curry comb to remove all of the dirt and debris brought to the surface.
A body brush or dandy brush – This is a softer brush and can be used to put the finishing touches on your horse's coat.
Mane/tail comb – Manes and tails become very tangled. A good comb is going to become your new best friend.
Hoof pick – A hoof pick is used to clean out mud and stones from your horses feet. This should be done daily.
Sponges/rag – These have two purposes. The first is to clean sensitive areas like the face. They can also be used to give your horse a bit of a wash if they are particularly dirty.
Gear just for your horse
Ensuring you have the correct equipment for your horse is imperative for their health, safety, and happiness. When you make your list make sure you include:
A correctly fitted halter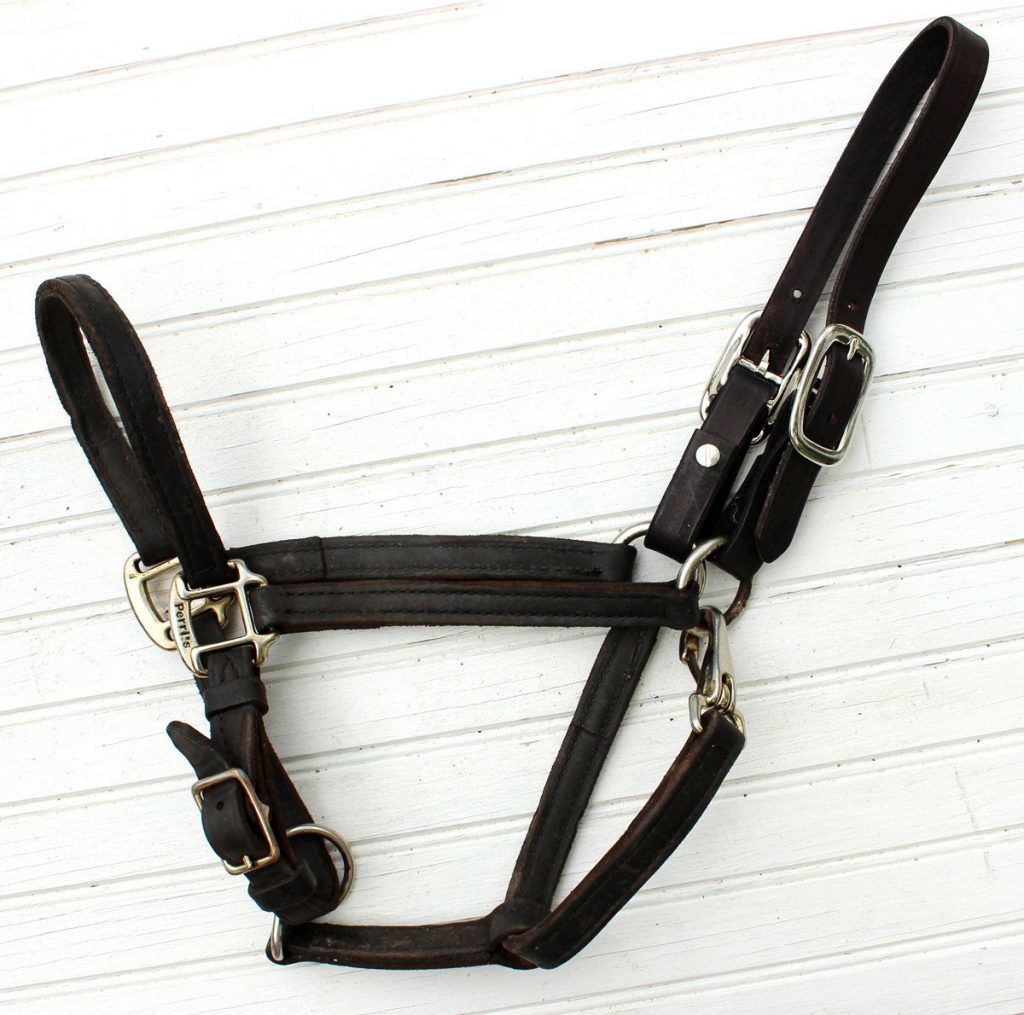 You will need a halter to catch, lead and work with your horse. Keep in mind that halters come in different sizes and you will need to choose one that correctly fits your hose. An ill-fitting halter will not only be uncomfortable for your horse, it will also make it much harder to control them. Halters usually come in 3 different sizes. Every horse is different and not all horses will fit into the guidelines below, but they will help get you started when selecting the correct size.
Small sometimes called Pony – This size is used for ponies, ponies are usually classed as any full-grown horse that is less than 14 hands.
Medium sometimes called Cob – This size fits an average size riding horse. Usually for horses between 14 and 15.2 hands.
Large sometimes called Draft – These halters are designed for big horses, usually a horse that is over 15.3 hands.
A lead rope (plus a spare!)
A halter will be almost useless to you if you do not also have a lead rope. Also, try to make sure you always have a spare lead in case your first one breaks. For shopping tips on how to buy a lead rope that works for you, check out our guide to buying horse lead ropes.
A Horse Blanket
Not every horse will need a horse blanket, but if you live in a place where winters are harsh, having a sheet and a blanket on hand are usually a good investment. There are different types of horse blankets (called "rugs" in the UK and Australia) available and you will need to choose one that suits the area you are in. Penn State's extension office offers a handy guide to when to blanket your horse.
For instance, if you live in a cold area like Pennsylvania you will need to invest in a warm, durable rug for the winter months. If you live somewhere hot, like Texas, keeping a sheet on hand may be sufficient. A flysheet should also be considered for horses with pink skin (usually white horses) because they are prone to sunburn.
Horse blankets, sheets, coolers, and fly sheets come in multiple sizes and are usually measured in feet. The measurement is taken from the whither to the tail. Most saddle shops will allow you to exchange an incorrect size, but make sure you check the exchange policy before purchasing your blanket.
At the end of the season, remember to wash your horse blankets and store them properly.
Download a Free Riding Journal for Logging Rides with your First Horse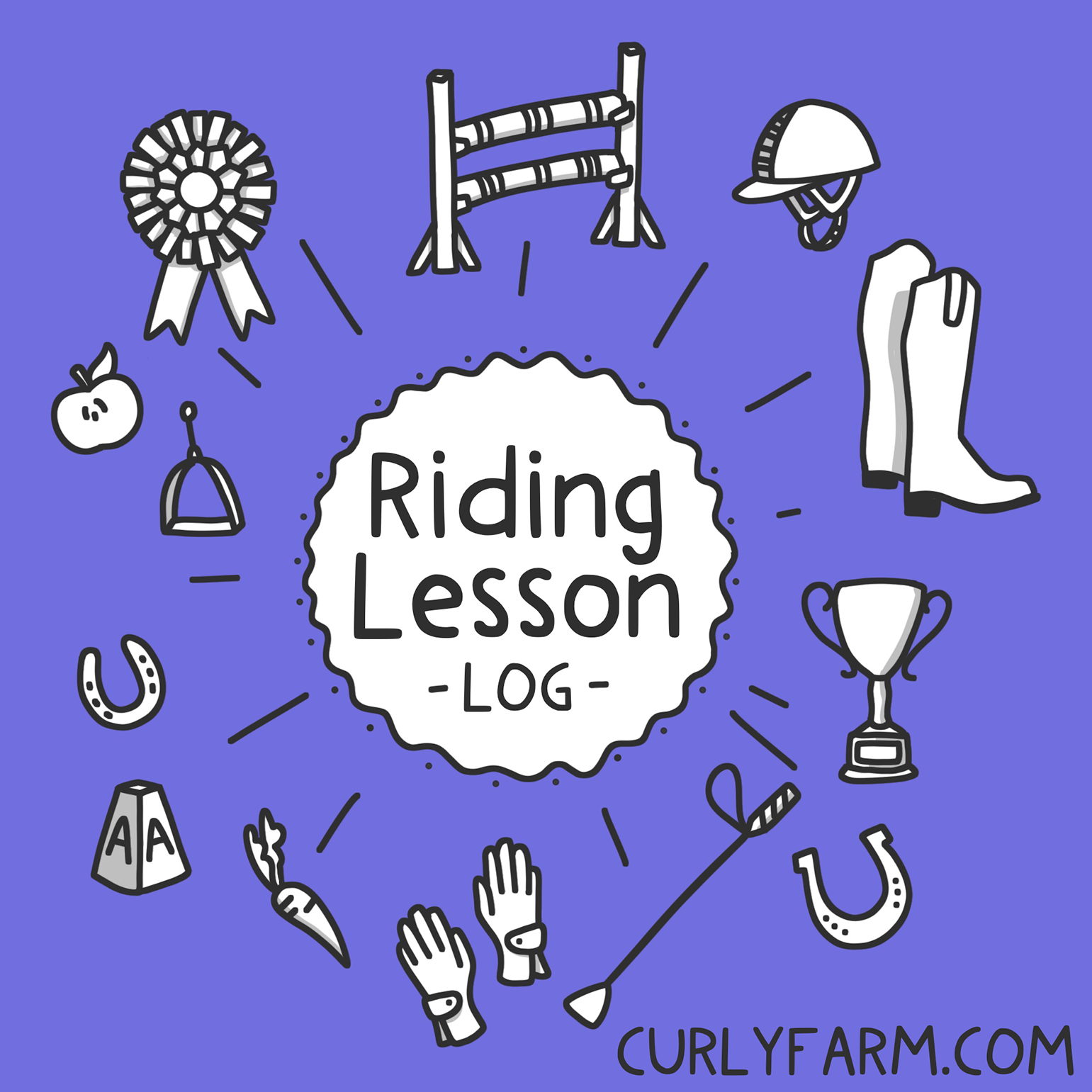 Saddle
There are many different types of saddles and your purchase should reflect your chosen riding style. The two main types of saddle are:
English – Used for dressage, cross country, show jumping and eventing.
Western – Typically used on ranches, for trail riding and in rodeo's.
Saddles come in multiple sizes, make sure you have your horse correctly measured before making your purchase.
Saddle Pads
You can't put a saddle on a horse without a saddle pad! It could be very painful for your horse to be ridden without this important cushion between the saddle and its back. Saddle pads come in all sorts of designs and colors so have fun with this purchase!
Bridle
There are many different bridle styles and the one you choose will depend on your riding style. Just remember, not all bridles come with the reins included so make sure you check before making your purchase!
Optional extras
There are many extras you can purchase in addition to the essentials you need for your first horse. Optional extras include:
Boots for your horse – This includes jumping boots, bell boots, and float boots
Crops/whips
Lunge rope
Saddle covers
Gear/Tack bag
Jumping vest
And much more.
Buying your first horse is a big step and comes with a lot of large costs. But as long as you have the first horse essentials listed here you don't need to worry about spending extra money on specialty equipment.
It is a good idea to find or create a printable horse shopping list so that you don't forget anything when you go shopping!