How do horse farms and riding stables make money? Ask just about any horse owner how much money they make from their horses and you're likely to get a pretty big laugh before an answer of "absolutely nothing". Horses, horseback riding, and equestrian hobbies are known to be some of the most expensive hobbies a person can have, so how is it that horse farms and riding stables could possibly be profitable?
In this article, we will explore some of the models by which horse farms, riding stables, and other equine businesses make money.
Types of Horse Businesses and How They Make Money
Riding stables.
Riding stables are horse farms that exist primarily to provide a service to customers. Most horse riding stables offer horseback riding lessons and also provide housing for other people's horses – called boarding.
Riding stables make money by: charging money for horseback riding lessons and charging money for taking care of other people's horses.
Primary expenses of horse riding stables: a riding stable needs to purchase and provide housing and care for horses used for riding lessons. A horse riding stable must also pay for liability insurance if a rider is injured, as well as employing a riding instructor and support staff.
Horse breeding farms
Horse farms that focus on breeding horses for sale operate differently than a horseback riding lesson business. Breeding farms make money by creating more horses and selling them.
Primary income: the sale of foals and weanlings (young horses)
major expenses: a horse breeding business is responsible for the care and feeding of their breeding stock, as well as significant veterinary costs associated with breeding.
Depending on the breed of horse that is being bred, and the quality of the bloodlines, income produced by horse breeding can vary dramatically – with foals of some breed and bloodlines selling for $500 while foals of another breed and bloodline's foals may sell for over $10,000! Generally, the income produced by a horse breeding business is relative to the amount of money that can be invested in high-quality and well-bred breeding stock.
How horse trainers make money
Horse training is an especially difficult horse business model to make money from. Unlike breeding and riding operations which can be fairly easily scaled (i.e. made larger and bigger without the business owner investing equally large amounts of time), horse training businesses generally require a huge time investment for the owner/operator and for that reason tend to be less profitable.
Horse training businesses generate income through charging horse owners for training services and for boarding while the horse is kept at the trainer's facility.
Major expenses: time investment, liability insurance.
Horse training can also be a risky horse business model because of the high likelihood of injury on the part of a horse trainer at some point during their career. A horse training business is too often built around one horse trainer's ability to work with horses. In this business model, if an injury sidelines the trainer's ability to work with horses, the entire business model can collapse. Horse businesses like riding stables and horse breeding farms are less dependent upon one individual.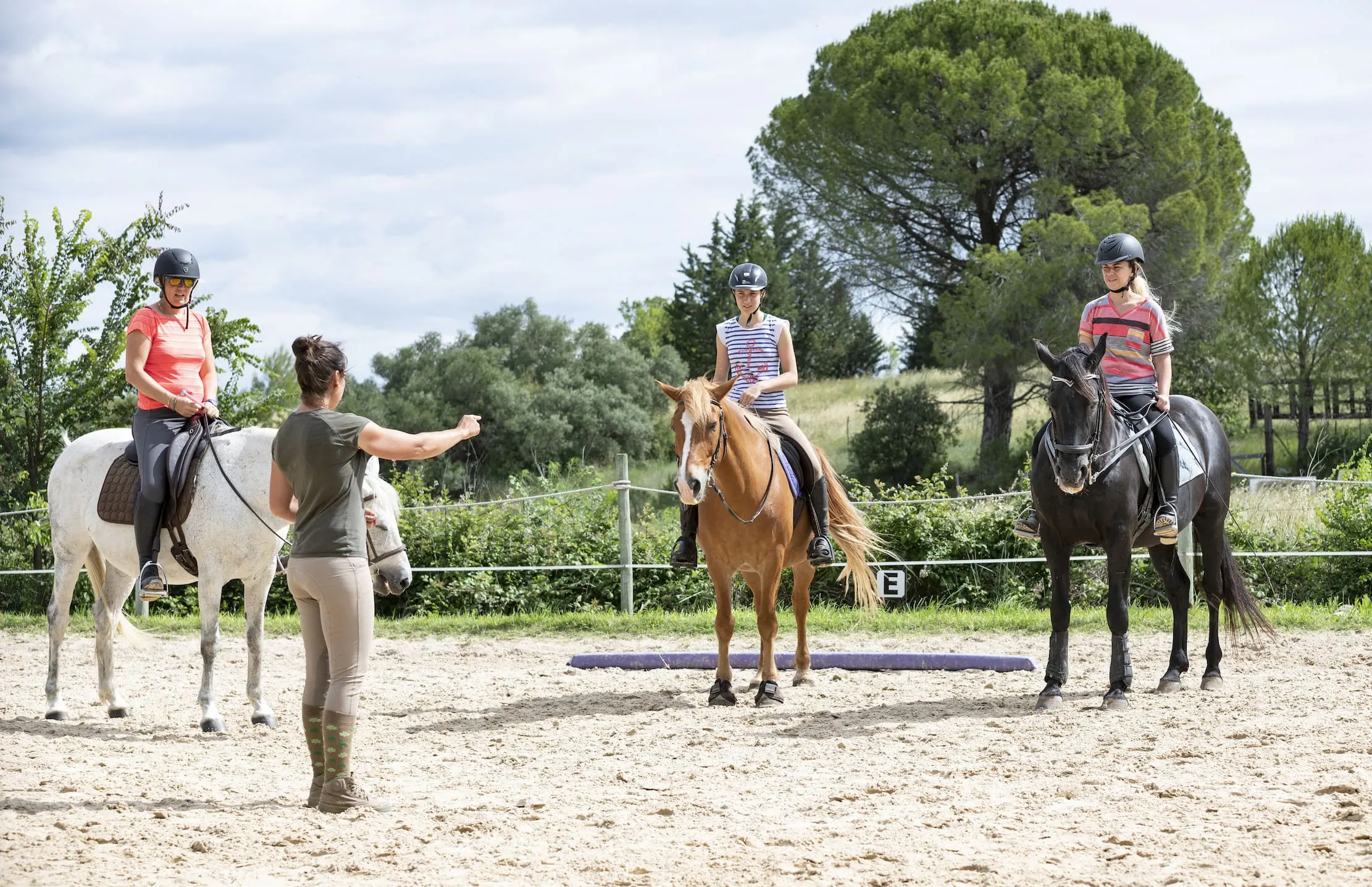 Making a Business Plan for a Horse Business
Even though horse businesses can be among the most challenging types of businesses to turn a profit, with good business management and creativity it's possible. The Small Business Administration offers a good template for a business plan that can be adapted to horse businesses.
Many horse enthusiasts want to dive headfirst into a horse business like owning a horseback riding stable or a breeding farm without understanding the business fundamentals behind owning a horse-related business. If you're considering breeding horses or opening a riding stable, surround yourself with good resources to help your business thrive.
You don't need a business degree to thrive in business, but a few classes on business management can save a lot of headaches and potential heartbreaks. Here are some tips:
Check your local community college for courses on business management,
Reach out to a local Chamber of Commerce for advice
Seek out a business incubator. Business incubators are organizations designed to support new small business owners as they set out on new endeavors. By offering a mentor or coach, free tax advice, and help with appropriate licensing, a business incubator can help your business start on the right foot so that your horse business thrives.
Maximize Horse Business Income through Diversification
Although above, we have outlined three common models by which horse businesses make money, the most profitable equine businesses are those that can combine multiple income streams. For example, while paying only one farm mortgage and one liability insurance policy, a farm can exist as both a breeding operation and horseback riding stable- while also bringing a horse trainer on as an employee to offer horse training services. Even more additional horse business income can be gained through adding any of the following services:
Pony parties (horse themed birthday parties on your farm or on location for a fee)
Horseback riding camps for kids
Horse themed retreats for adults
Developing a working student model – where some of your barn's labor is performed by students
Content creation (can you make educational videos about your horse business for YouTube or your own blog? Success in this area can help support a horse business)
Selling equipment to riders wholesale – while you may not want to open a full-scale tack store, if you have riders coming for horseback riding lessons, you have an entire market of people who need to buy helmets and other riding equipment. Purchasing these items wholesale and selling them at a profit can provide additional income.
Horse retirement boarding – if you have acreage in a low cost of living part of the world, you may be able to make a profit by offering "horse retirement boarding". This arrangement allows people from areas where it is very very expensive to board a horse (like New York, Florida, California, and other coastal areas) to retire their show horses to a safe, inexpensive home for the final years of their life.
Boarding for short-term travel boarding – if your farm is located near a major highway or interstate, you may be able to boost income by offering stalls or corrals with a per-day rate. Many horse owners travel across the country for shows, trail rides, and equestrian events. These travelers are often looking for a place to unload their horses during multi-day journies. If you have a space that can be converted to housing for humans and rented per night as a bed-and-breakfast or Airbnb, you can boost your profit even further.
Hosting events. If you've invested in a good arena – especially a covered arena – you can bring in an extra profit by renting the facility to event organizers for horse shows, rodeos, and livestock events.
Wedding venue. Rustic weddings are still chic, and if your horse business has the right aesthetic, you may be able to host weddings in your barn, hay barn, or even a pasture with an idyllic view.
All of these are great ways to supplement the income of horse businesses so that your horse business makes a profit and stays in business long-term, helping to promote equestrian hobbies and provide access to horses for people in your region.